2017/12/01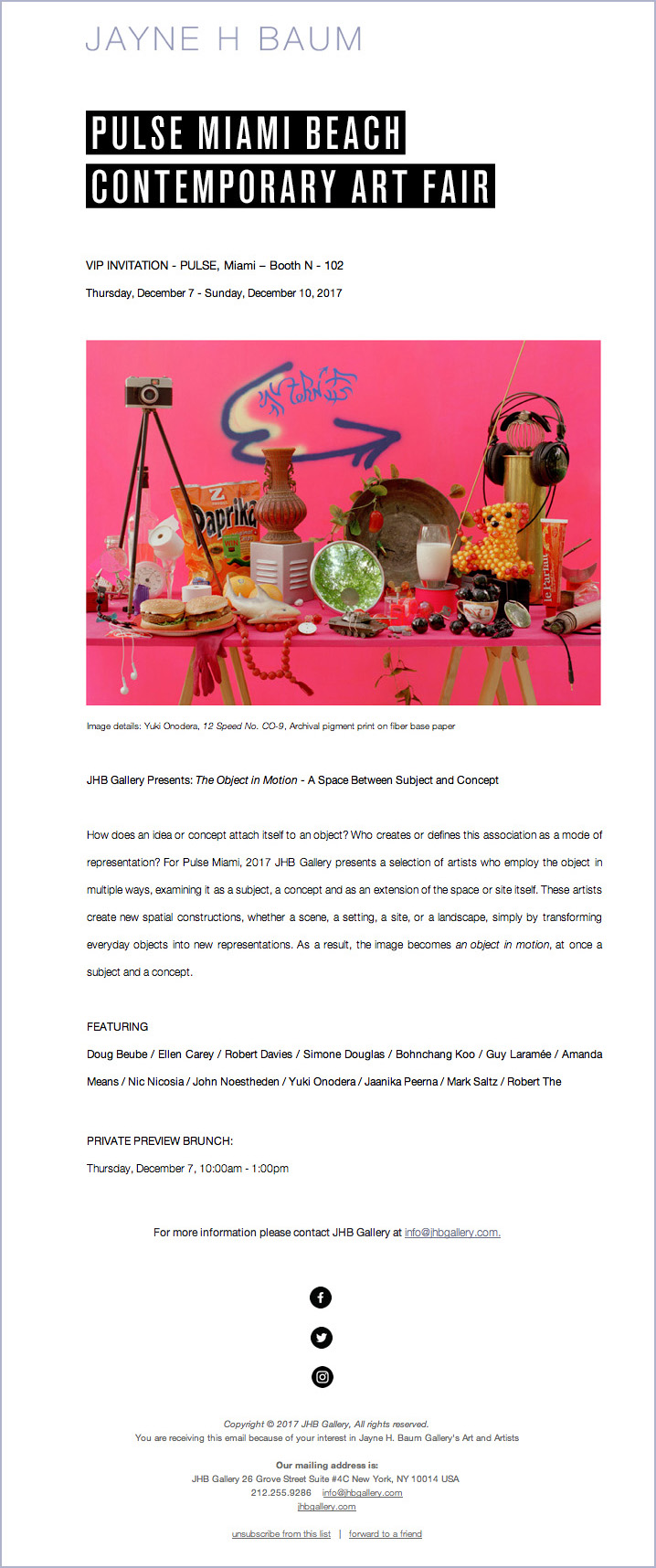 **********************
PULSE MIAMI BEACH, CONTEMPORARY ART FAIR
JAYNE H BAUM GALLERY
Booth N-102
Thursday, December 7-Sunday, December 10, 2017
JHB Gallery Presents: The Object in Motion – A Space Between Subject and Concept

How does an idea or concept attach itself to an object? Who creates or defines this association as a mode of representation? For Pulse Miami, 2017 JHB Gallery presents a selection of artists who employ the object in multiple ways, examining it as a subject, a concept and as an extension of the space or site itself. These artists create new spatial constructions, whether a scene, a setting, a site, or a landscape, simply by transforming everyday objects into new representations. As a result, the image becomes an object in motion, at once a subject and a concept.
FEATURING
Doug Beube / Ellen Carey / Robert Davies / Simone Douglas / Bohnchang Koo / Guy Laramée / Amanda Means / Nic Nicosia / John Noestheden / Yuki Onodera / Jaanika Peerna / Mark Saltz / Robert The
PRIVATE PREVIEW BRUNCH:
Thursday, December 7, 10:00am – 1:00pm
For more information please contact JHB Gallery at info@jhbgallery.com.
Image details: Yuki Onodera, 12 Speed No. CO-9, Archival pigment print on fiber base paper
**********************