---
Vanguard Yuki Solo Show 2018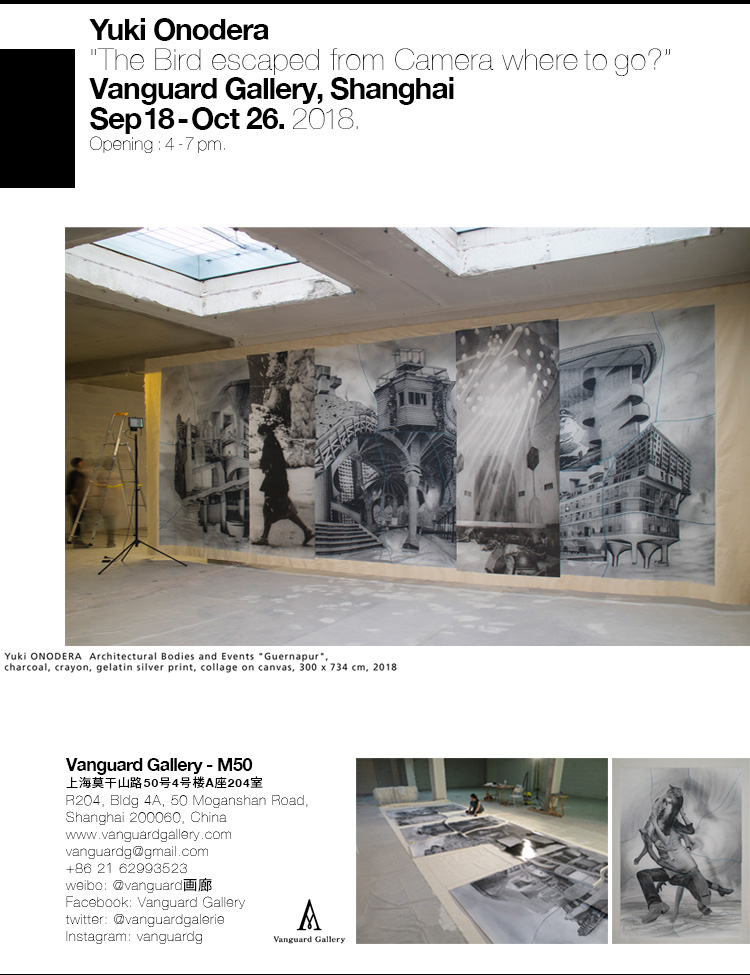 —————————————————————-
Yuki Onodera
"The Bird escaped from Camera where to go?"
Vanguard Gallery, Shanghai
Sep 18 – Oct 26. 2018.
Opening : 5 -7 pm.
Vanguard Gallery
上海莫干山路50号4号楼A座204室
R204, Bldg 4A, 50 Moganshan Road, Shanghai 200060, China
www.vanguardgallery.com
vanguardg@gmail.com
+86 21 62993523
weibo: @vanguard画廊
Facebook: Vanguard Gallery
twitter: @vanguardgalerie
Instagram: vanguardg
—————————————————————-
Yuki Onodera
Solo Show
Around Shanghai
by PHOTOFAIRS SHANGHAI
Please note; VIP card holders have additional access to selected exhibitions.
Vanguard Gallery
The Bird Escaped from Camera Where to Go?
18 September – 26 October
R204, Bldg. 4A, 50 Moganshan Rd, Shanghai
Vanguard Gallery will present artist Yuki Onodera's solo exhibition: "The Bird Escaped from Camera Where to Go?".
The works of Yuki Onodera have never focused on things which bear explicit reference visibly,
but contain her personal experiences subtly. New works in large scale of the artist will be exhibited in the show.
There will be an exhibition opening available to PHOTOFAIRS SHANGHAI VIP card holders,
Tuesday 18, September. Please see PHOTOFAIRS SHANGHAI VIP Program for more infomation.
---
Yuki Onodera others shows



---